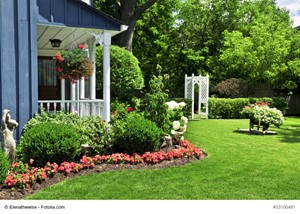 Experienced, knowledgeable real estate agents are experts in attracting potential buyers to home showings.
When you initially meet with prospective real estate agents to determine which one would be the best fit for your needs, you can get a pretty good sense of how marketing-savvy they are.
Since marketing is one of the most important parts of their job description, a well-trained, motivated real estate agent will know how to effectively use the Internet, their network of personal contacts, and a variety of other techniques to draw in qualified prospects.
Is there anything that you, as the homeowner, can do to help market your home?
Although it's your real estate agent's role to advertise, promote, and publicize your real estate listing to targeted groups and the general public, there is one huge thing you can do to help: Try to keep your house and property looking impeccable at all times. While that goal may be easier said than done, it's worth some extra time and effort to make your home as inviting and appealing to house hunters as possible.
Here are two ways you can increase your home's marketability and help spark more interest among prospective buyers:
Meticulous neatness and cleanliness

Help maintain curb appeal!
Although your real estate agent will gladly handle 99% of the marketing for your home, you can help give their efforts an important nudge by making sure your home and property always look their best!